4 Hour - Private Walking Tour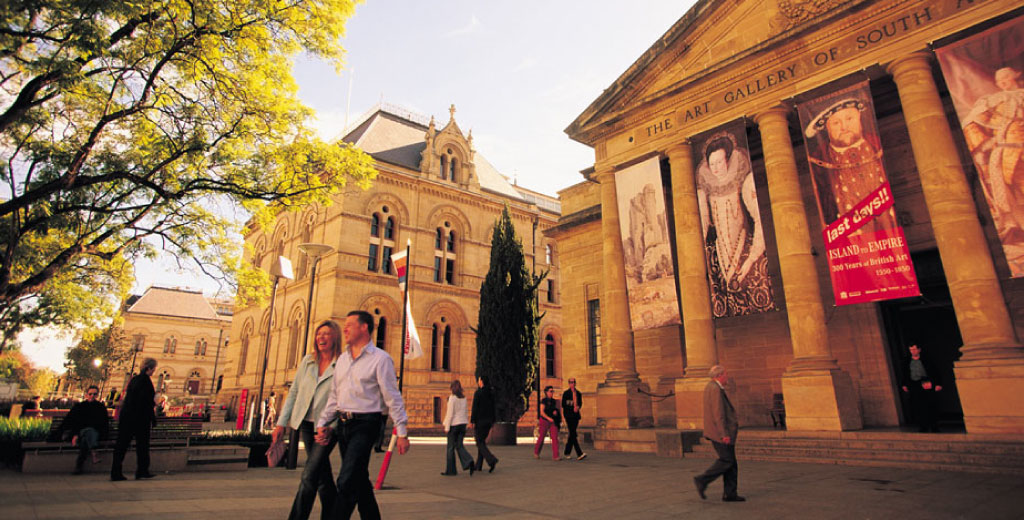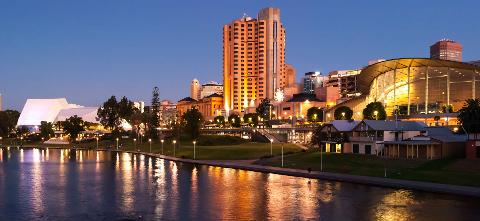 Duration: 4 Hours (approx.)
Location: Adelaide, South Australia
Product code: TSA-WTPE4
Choose any of our themed insiders walks and enjoy an exclusive tour especially tailored for you.


Market Culture - A tour that takes us on an insider's tour
through Adelaide's Central Markets and may visit unknown local highlights
such as hidden tunnels, if wine is important to you we well include an
education on wine to boot. Experience some local colour at a little café
along china town, Gouger Street and explore some of the famous &
interesting public buildings around Victoria Square, whilst learning
about the heart of Adelaide & what makes it tick.
Classic Adelaide Culture & Heritage. Explore the Cultural Boulevard, walking
amongst the statuesque Government and University buildings. Visit our
famous Art Gallery with Rodin Sculptures and Museum with its unique
desert garden, all the buildings have stories to tell. Visit Artlab to
view the talented team restoring historic paintings, books and fabrics.
Enjoy visits of little streets & lanes whilst indulging in a taste
of fine chocolate from our famous icon producer Haighs. We can visit
SA's own Jurlique store, discovering hidden secrets along the way which
only a local would know, wonder past our historic Queen Adelaide Club
& Adelaide Club home to Adelaide's elite. We may complete tour in
picturesque atmosphere with a tasty lunch at SA's Art gallery.
East End Pub Culture - Visit quirky sites as the
Cupola in honour of Elvis in the Botanic Gardens, experience a bush food
trail and a visit to Ayers House Paxton's walk. Walk to
Vaughan place, though to Tandanya for an insight into contemporary
Aboriginal art, and the rainbow serpent. Wander through the
historic East End fruit & produce markets, Vardon place featuring
art works such as sculptures and the interesting mud art work. Stroll through charming arcades that take us through to Rymill Park,
home to the Garden of Unearthly delights. Stop for a drink at PJ
O'Brien's, the famous Irish pub featuring interesting decor and views across
to the WWI memorial to the Light Horseman. The East End of Rundle
Street is undoubtly one of Adelaide's finest foodie streets and we can
stop in and enjoy a highlight of your fancy, be it a fresh oyster from
the Oyster Bar or a hot indulgent chocolate from Cocolat.
West End Art & Culture - A tour which is focussed more on the contemporary
Arts and culture of Adelaide. Highlights such as the Samstag Museum cause "heightened expectations" among Adelaide people. Nearby is another gallery, the Jam Factory Craft and Design Centre and the
long-established Experimental Art Foundation. Along the way we will see
Artworks tucked away and surprising art venues to enjoy. Experience the
interesting Dark Horsey bookshop, featuring unique literature, maybe we
will discover some lesser known Australian gems. Other highlights
include a drink & possible a wine tasting at the stylish Apothecary in Hindley Street.

Images courtesy of South Australian Tourism Commission